Choose the Right Property
Management Service
The best property manager is the one that protects you and makes you the most money.
Basic
No Frills Plan
8%
Monthly management fee
Tenant placement fee 80%
Marketing Properties in MLS
Manage Showings, Pricing, and Feedback
Professional Photos Included
Background Screening
Maintain Security Deposit
Rent Collection
Tenant Management
24 Hour On Call Maintenance Emergency Line
Online Portal for Tenants and Owners
Periodic Drive-Bys
Periodic Walkthrough Reports for $150 each
1099 reporting
Professional
Our Most Popular
10%
Monthly management fee
Tenant placement fee 60%
Includes all the items listed for Basic PLUS:
Periodic Walkthrough Reports for $99 each
No Maintenance Oversight Charge
1099 reporting
Premium
Our Premier Service
15%
Monthly management fee
Tenant placement fee 50%
Includes everything in Basic & Profession Services PLUS:
No Additional Charges for; Walkthrough, Reports, or Anything
Eviction Protection is Included
Discover Our Services
We offer comprehensive support for your rental in the Austin area
Why Choose Peach Blossom Property Management?
Make the right choice for your rental home.
We're Experts in Texas Rental Law
Make certain your home stays playing by the rules. Our rental specialists monitor the legal restrictions and housing guidelines your property must respect, and we make certain you stay compliant at all times.
Our Tenants Enjoy Working with Us, Too
By focusing on tenant satisfaction, we keep homeownership stress-free for you. Happy tenants take better care of their homes and often renew their leases, keeping costs in check.
It's Easy to Access Your Digital Account
Some property managers seem stuck in the past, relying on paper statements and classified ads to keep their business afloat. We do things differently; our online account system makes it easy to stay in the loop.
"Julie and Melody and the team at Peach Blossom are great examples of how high to set the bar! We enjoy working with them and appreciate how attentive and responsive they are. Would highly recommend them without hesitation!"
Jennifer JR Rodriguez
Satisfied Client
"Julie was fantastic! Not only was she flexible in meeting my changing needs, she fulfilled those needs wonderfully. Prompt and professional, she went out of her way to make sure I was taken care of."
Andrew B.
Satisfied Client
Get a complimentary rental property analysis
Find out the current rental value of your property.

Learn how our team can help you boost profits.

Determine if your home fits our portfolio.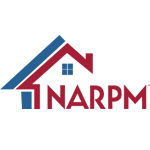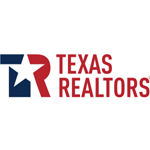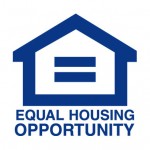 Learn how our management packages are
designed with you in mind: (512) 538-5573